Downton effect doubles British tea sales in China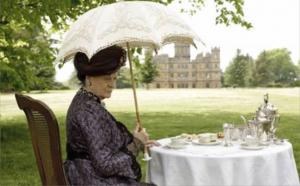 Article by: UKTIA
Monday 12th September 2016
The British TV series Downton Abbey has been credited with doubling sales of British tea in China and sparking a trend for quintessentially British tea salons.
For over three hundred years, countries in Asia and Africa have been supplying Britons with tea, exporting dried tea leaves worth millions of pounds a year. That trend now shows some signs of reversing as China and Hong Kong are witnessing a surge in demand for classic British tea blends. Teas from numerous British heritage brands are increasingly seen in Chinese supermarkets and on restaurant menus and online shops. In the first five months of 2016, British tea exports to Hong Kong almost trebled in value compared with two years earlier while they doubled to the rest of mainland China, data from the UK HM Revenue & Customs shows.
Ji Mengyu, a 25 year old HR professional and a regular at one of an increasing number of opulent Victorian-style tea salons popping up around Beijing, is one fan who favours British olde worlde luxury over her country's ancient tea traditions. 'I think British people's traditional customs and culture have a kind of classical style' says Mengyu who namechecks Downton Abbey along with Sherlock Holmes and Game of Thrones as the driving force behind her tea style preference. While Li Qunlou, the general manager of a chain of English tea houses which have grown ten-fold in five years, says 'it fits the taste of people who want to pursue a higher quality of life'.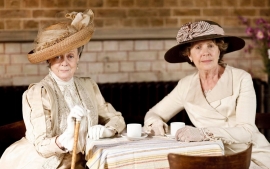 The demand is growing mainly among China's wealthy middle class, fueled by portrayals of British high society featured in TV shows and a fascination with the British royal family. Hope Lee, senior drinks analyst at Euromonitor International, says 'previously Chinese consumers were more exposed to American culture, McDonalds and Hollywood-style things. These [last] few years, because of the popular British TV dramas, Chinese consumers are more exposed to British brands and the lifestyle'.
Despite the recent slowdown in the Chinese economy, British tea companies are optimistic about the country's consumers and are continuing to strengthen business there. And while Downton Abbey has closed its doors to more series, a rumoured feature-length film from its makers plus new Brit drama exports like Victoria should ensure the trend remains.
Image credits:
1) Downton Abbey Addicts
2) Parade