What makes a GREAT tea venue? Irene Gorman writes....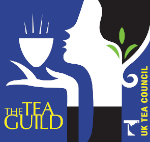 I am frequently asked by both venues and the media "what makes a great tea place?" and "how can my tearoom/hotel reach an excellent standard" and even more frequently I am asked what is the criteria to become an excellent tea venue?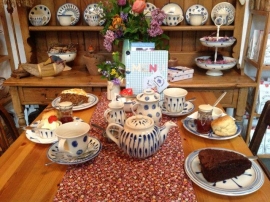 Well, when I was Head of The Tea Guild, an exclusive member only organisation, both recognized and respected by the public, the media, the tea trade and catering industry as a mark of quality, we established a set of very detailed criteria.
This very unique criteria became famous and universally respected for its attention to detail and actually consists of 16 different categories ranging from hygiene & cleanliness, décor, staff attitude & efficiency, food, ambience, value, service, appearance, the brewing, flavour and strength of tea in addition to staff knowledge of tea and the varieties of teas offered.
We regularly updated and often added new elements to the criteria in order to recognize what can turn a good tea venue a great tea venue.
An intro to the Tea List
Tea-Listers are featured on our world famous website; tea.co.uk and recognized by the uk and international press and media as "the website to go to" in order to find out everything about tea including those venues where the very best tea and afternoon tea are served.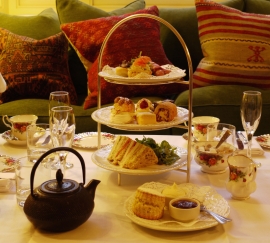 Tea-Listers therefore enjoy great exposure, publicity and media attention by being listed on our website, which attracts thousands of visitors daily from home and overseas, and the information contained is used frequently by the press and media world when researching articles and features on tea, afternoon tea and tea venues for newspaper, magazine, radio and television.
All current tearooms and hotel entries in The Tea List have access to our "Criteria Notes" and "The Inspection Guidelines" our Inspectors looked for and measured quality by. These notes were and still are used widely as staff training tools by tea consultants and all manner of tea venues from the tiniest of tea rooms to the UK's grandest 5 star hotels!
So, here are some of The Tea Guild criteria notes that we hope you find helpful.
Hygiene & Cleanliness:
Tables should be cleared of used china and cutlery, cleaned and properly set with fresh china, cutlery, napkins and menu before the next customers sit down.
The menu should be attractive and informative with both food and teas described well and the menu card should not be soiled or marked
Crockery and cutlery spotless
Waiting staff in clean and tidy clothes of appropriate style, and long hair must be tied back
Lavatories should be checked regularly to ensure cleanliness, freshness & good supplies of toilet paper, good soaps and hand drying facilities
Tea room and lounge areas maintained to the highest and most attractive standard
Condition of Décor:
Flooring & walls in good and attractive decorative condition
Tables and chairs comfortably sized, attractive, clean and unscratched
Any linen (table cloths, napkins etc.) clean, unstained, ironed
Crockery & Other Tableware:
China should be of fine quality and attractive in style and colour
Spotless and with no staining, un-chipped and no cracks
Cutlery should be of the appropriate size – "dinner service" sized cutlery is too large and ungainly for afternoon tea use
Were the table wares and food laid out on the table with care and attention to detail or just slapped down in a heap?
Staff Attitude:
Friendly, helpful, attentive, well presented & welcoming (when you arrived were you acknowledged and greeted with a smile)
Departure - equally important, were you acknowledged, thanked & bid a friendly farewell with the hope that you enjoyed your visit & would return?
Knowledgeable & able to advise on the teas and foods offered
Efficiency of Service:
Considering volume of trade, orders should be taken & served in a reasonable amount of time
Staff should attend to customers as their first priority, be friendly and helpful and make eye contact when speaking to customers
Staff should return to table regularly to check customers' requirements and to ensure that everything is satisfactory. For example, is more tea, hot water or milk required?
Staff should inform guests who are ordering a full afternoon tea menu precisely what the menu comprises of, the varieties and quantities of food included and the order in which the afternoon tea will be served. This is particularly important in hotels and larger tea rooms where guests, may be foreign and/or unfamiliar with the afternoon tea concept and unsure of the order of service and the order in which it should be eaten
Cakes or Food:
An adequate selection of attractively presented crustless sandwiches, savoury items, scones, fresh cakes, etc
Most guests will prefer their scones to be served warm so please ask for their preference and, if this the case, ensure that scones are kept warm and served at the appropriate time and not left on the table to cool
Fresh plates and cutlery should be offered when customers finish with their savoury foods such as sandwiches and move on to scones and pastries
Under Cakes and Food, consider the quality, presentation, freshness, & imaginative approach
If your policy is to offer further replenishment of sandwiches, scones, cakes & tea please let this be communicated to the customer as often people do not like to ask
If you are happy to box up the customer's uneaten cakes etc please communicate this as often people do not like to ask and remember that an attractive carton/box printed with your venue name is an excellent & inexpensive advertising tool!
Overall Ambience:
Did the Inspector rate the 'experience and will customers find the venue relaxing/ enjoyable/comfortable?
Will the customer feel well looked after & welcome?
Value:
Taking into account the locality, prices should reflect the quality & quantity of goods purchased
Service of Tea:
Tea Brewing, Liquor Appearance, Temperature, Flavour, and Strength
Tea should be served in a pot with enough tea/tea bags to ensure an appropriate strength of brew and a good tea liquor appearance
Milk and sugar should always be provided even although some teas may be chosen - ( i.e. green/oolong/white) which do not require milk and staff should be capable of recommending and advising of this
However it should be recognised that some guests will prefer to add milk, sugar or honey and should never be made to feel uncomfortable by so doing
Sweetener, other milks, lemon and additional hot water should always be available on request and, ideally, be stated on the menu
Fresh cups and saucers should be provided when a fresh pot of tea or a different variety of tea is offered
The table should be properly set for tea ,as above, and include such items as the correct number and appropriately sized cups, saucers, plates, teaspoons and other required cutlery, such as tea strainers and holders (for EACH serving of loose teas please) sugar tongs, slop bowls or other dishes which accommodate used tea bags
Tea strainers are not always needed – For example, the tea may be brewed in the pantry & removed before the teapot is brought to the table, or if the teapot has an infuser basket or plunger system which means the leaves are separated from the liquor)
If an infuser basket or teabags are used to brew, a little dish or other receptacle should be provided into which customer can place these once the tea has brewed
When the tea is being served the customer should be told how long the tea has been brewing & how long it needs to brew before pouring the perfect cup. However, it should be recognised that some customers who prefer less robust/more robust tea may prefer their tea to be poured slightly earlier or later than the recommended time and good solicitous service will ascertain this
Remember, the perfect cup of tea is a very individual preference!
Staff Knowledge of Tea:
Staff should know the difference between the teas available and be able to advise customers depending on their tastes
Staff should know the types/varieties of tea offered & be able to describe these
Should be able to advise on how they should be taken (milk or lemon)
Have the staff been fully trained in tea and is this apparent? Tea training requires constant training and tasting sessions
Is it apparent that the person conducting the training has sufficient knowledge and experience?
Note: many of our expert Tea Inspectors are available in regard to offering excellent tea training on a consultative basis
Variety of Teas Offered:
We expect, particularly in larger tearooms and hotels, to see and be offered a good selection of different categories of tea from different origins (different producer nations) i.e. black, green, oolong, white, flavoured plus a choice of herbal teas and infusions
The Tea & Afternoon Tea menus should be attractive, descriptive and informative in order that the customer might learn and be tempted to try many different varieties of tea

Examples of other criteria Inspectors judged:
Does the venue offer any special little touches?
Does the venue have a theme or does it host themed Afternoon Teas? (see below)
Does the tea venue run tea tasting sessions or other special events?
Are the table wares particularly pretty/specially designed etc?
Are fresh cups and saucers produced when fresh pots of tea were supplied and
fresh plates and cutlery provided when switching from savoury foods/sandwiches to scones and pastries?
Was your every requirement anticipated, offered and provided?
Does the menu give an excellent description & origin of each tea offered? This should resemble the descriptions given on wine menus!
Does the Afternoon Tea menu attractively describe fully the menu of food & tea offered as you would expect a Lunch or Dinner menu to?
Are newspapers or magazines available/offered?
Were you welcomed on arrival and acknowledged in a friendly manner on departure?
Is this a venue customers would wish to return to? Why?
For further information regarding your venue being listed on our new Tea List please contact Irene Gorman on Irene@ukteainfusions.co.uk