Willow Tea Rooms set for £9m restoration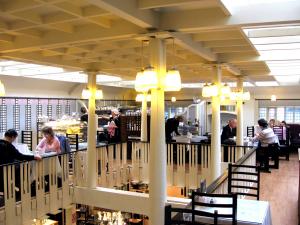 Article by: UKTIA
Thursday 22nd September 2016
Glasgow's famous Charles Rennie Mackintosh legacy site will be revamped to mark the 150th anniversary of his birth in 2018.
One of Scotland's most celebrated buildings and a tourist magnet for visitors from around the globe is set to reopen in 2018 following a £9m overhaul. The Willow Tea Rooms at 217 Sauchiehall Street in Glasgow was opened in 1903 and followed the precise Art Nouveau design specifications of iconic architect Charles Rennie Mackintosh. Mackintosh's total control of the architecture and decorative elements - ranging from the remodelling of the structure to the design of the cutlery and waitress uniforms - renders the Willow Tea Rooms a particularly important example of his work and the Art Nouveau movement.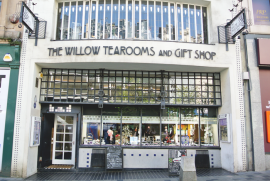 A report going before Glasgow City Council states that there has been a renewed international interest in Mackintosh since the fire at Glasgow School of Art and the Willow Tea Room buildings are currently in a poor state of repair and continue to deteriorate. Applications for required funding have been made to the Heritage Lottery Fund, the Scottish Government Regeneration Grant, Glasgow City Heritage Trust, the Dunard Fund and Glasgow City Council as well as private philanthropists and the premises will reopened to celebrate the 150th anniversary of Mackintosh's birth in 2018.


Image credits:
1) Wikipedia - The Willow Tearooms
2) Muted Mornings blog