Major Tea Co Ltd
Fitton Road
Wiggenhall St Germans
King's Lynn
PE34 3AX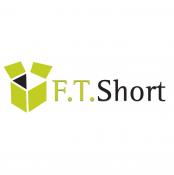 INTRODUCTION
We are packing and labelling specialists who manufacture and pack Tea Bags from loose leaf tea. We can offer both the traditional square shaped teabag, or bag, string & tagged within a printed envelope. Just contact us and we will be happy to talk you through the process.
In October 2010, FT Short Ltd, packing and labelling specialists, took over a successful tea-bag operation from a Norfolk based business, who had been producing both herb and tea blends for over 25 years. Within the business came an established customer base selling to wholefood and health retail markets. With a significant amount of investment, production levels have been growing steadily enabling our customers to increase sales and grow their own market share.
We have recently purchased our 3rd machine a Technomeccanica T2 PRIMA which produces tea bags made of heat- seal filter paper with a string and tag , with or without envelope, for both traditional and herbal teas.
Production speed: 250 tea bags per minute
Bag size: W 50-75mm L 65-90mm
Our other machines consist of:
Technipack: Producing a standard Tea bag size of 70-75mm square
Universal: Producing Teabags 75mm square, up to 150 x 110mm more suitable for the herbal essence markets.
Boxes: Can be ink jet coded with a best before date and batch/lot code, then overwrapped and sealed in a clear film, before being bulk packed for despatch.
Alternatively, product can be fulfilled in our main production facility, alongside other components into gift packs such as tea sets, caddies and canisters.
We do not source or have our own blends of tea, but work in partnership with our customers to develop their own portfolios.
Office hours are 8am ? 5pm Mon to Thursday. 8am ? 3pm Friday.