Tea People Ltd
96 Cardigan Road
Reading
RG1 5QW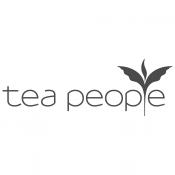 INTRODUCTION
Tea People is an award winning, speciality tea company that is passionate about spreading the richness of natural, high quality whole-leaf tea. It was founded to address the issue of educational development in the tea growing regions and is hence set up as a social enterprise. We commit 50% of our net profits to help educate children in under-served tea growing areas.
Our teas range from the finest premium single estate teas to a wide variety of our own unique blends, flavours and herbal infusions. We cater to the needs of all tea lovers as well businesses including hotels, cafes, restaurants, etc.
One of our unique offerings is ?BESPOKE TEAS?, a service that allows our customers to create their own tea experience which could range from a new blend to customized labeling and packaging.
Our Teas:
At Tea People we sell a wide variety of teas and infusions catering to a wide array of tastes and palates. We offer our teas in both loose leaf form as well as specially designed biodegradable pyramid tea bags. Some of the teas that we stock include:
Single Estate Black Tea: We stock some of the finest single estate teas ranging from the 1st Flush Darjeeling to the premium Assam, Ceylon and Keynan teas.
Blended & Flavoured Black Tea: In addition to the ever popular English Breakfast and Earl Grey we also do a wide variety of other blends including the Indian Chai tea, Russian Caravan and Lapsang Souchong.
Our flavoured range of black teas containing Blueberry, Apricot and Peach, Lemon & Ginger, etc.
Green Tea: Our selection of Green tea ranges from the single estate green teas from Darjeeling and Celyon to flavoured and blended Green Tea such as Jasmine Green and Coconut Rose Green. We also stock a range of Japanese green teas including Matcha, Sencha and Genmaicha.
Flowering Tea: When it comes to our flowering or blooming teas, they are not just pretty to look at, but are also a delight to drink.
Oolong Tea: From Tie Guan Yin, China?s most popular Oolong tea to DarjOolong, a rare Oolong from Darjeeling you can find them at Tea People.
Herbal & Fruit Infusions: We boast of a wide range of some unique herbal and fruit infusions such as Liquorice Mint Toffee, Spicy Apple, Very Berry, etc.
Rooibos: We stock an exclusive range of Rooibos or Red Bush tea. Our Choco Mint Rooibos won 2 gold stars at the Great Taste Awards 2014.