Which UK cities drink the most tea?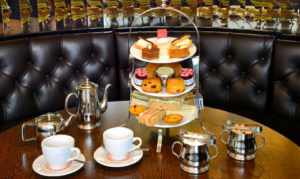 Article by: UKTIA
Friday 28th April 2017
Liverpudlian's have emerged as the nation's biggest tea drinkers, according to a recent poll.
The good people of Liverpool consume 1,460 cups per person every year, while the residents of Glasgow are the biggest fans of herbal and fruit teas at 438 cups per person per year, followed by Birmingham and London. The study by boiling water tap company Redring also shows that English Breakfast tea is the nation's most popular tea.
An overwhelming three quarters of adults who completed the poll (72%) said they would rather stay in and curl up on the sofa with a hot cuppa rather than a raucous night out on the tiles.
An additional survey of 2,000 people by kitchen company Smarter revealed that Earl Grey follows English Breakfast in popularity and one in six prefer Peppermint tea.
Nearly half of Britons prefer drinking tea between 2pm and 4pm, while one in five like a cup after work and 16% enjoy one with lunch or before work in the morning.
Additionally 80% follow the same routine, adding water to the teabag before the milk. One in five put the milk in before the water. And while nearly half of Brits say biscuits should be dunked for two seconds, one in three revealed they prefer dunking it for 3-4 seconds.
Top 10 Tea Drinking Cities - cups per person per year
Liverpool - 1,490
Birmingham - 1,241
Manchester - 1,168
Bristol - 1,134
Cardiff - 1,095
Glasgow - 1,095
Brighton - 1,058
London - 1,022
Leeds - 985
Sheffield - 803
Edinburgh - 693