Britons urged to drink more tea this winter to avoid an NHS crisis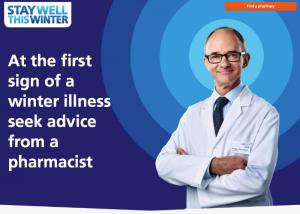 Article by: UKTIA
Wednesday 9th November 2016
As Britain approaches its coldest winter in years, NHS bosses say that drinking more tea could relieve struggling A&E departments and demand for GP appointments.
The Stay Well This Winter campaign advises people to take more hot drinks and meals along with wearing a jumper and turning up the heating to 18C to avoid getting ill.
The Met Office has warned the UK faces its coldest start to winter for six years, and studies show that every 1C drop below 5C in average outdoor temperatures sees a 10% rise in older people treated for breathing problems.
'Food is a vital source of energy which keeps your body warm. Try to make sure that you have hot meals and drinks regularly throughout the day and keep active in the home if you can', the campaign says as MPs warn that A&E departments could face their toughest winter yet. A report from the Commons Health Committee said the NHS could face a 'substantially more difficult' winter, with increased demand for services due to too few staff and a widespread inability to move out patients who are medically fit to be discharged.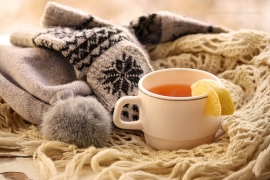 Professor Keith Willett, medical director for acute care at NHS England said, 'The NHS is here to help but there are important things we can all do to take care of ourselves during the winter months.
'It is vital that the most vulnerable people take preventative steps to keep healthy and stay well. We have a high number of A&E attendances over this time that are due to issues which could have been avoided.'
165 millions cups of tea a day are drunk in Britain and most studies indicate that the more cups of tea you drink, the more obvious the health benefits.
Image credits:
1) NHS - Staywell campaign website
2) weheartit.com - winter cup of tea